FAQ: Why the Strapless N95?
In terms of mask protection, the Strapless N95 respirator surpasses all other options currently available in the market. This revolutionary product is a versatile respirator that offers substantial defense against airborne particles for both adults and children. Unlike masks secured with elastic straps or ties, which often result in ill-fitting and inadequate protection due to gaps around the mask's edges, the Strapless N95 respirator utilizes a hypoallergenic medical adhesive along the mask's perimeter to form a secure seal directly to your face. This unique adhesive seal ensures exceptional protection. The Strapless N95 respirator is conveniently pocket-sized and incredibly lightweight.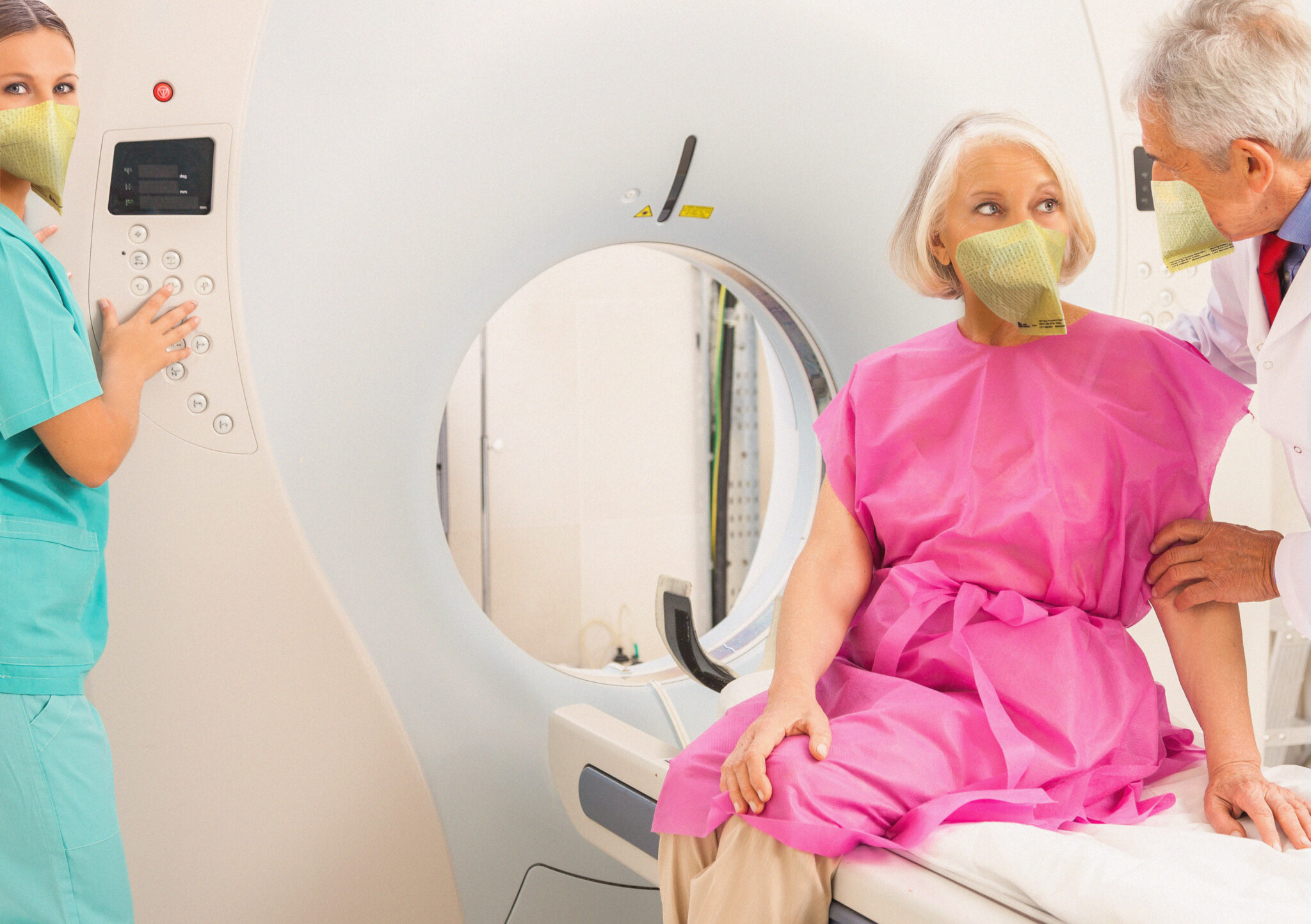 Key features of the Strapless N95 respirator:
Effective Seal: Our Strapless N95 respirator utilizes hypoallergenic medical adhesive, creating a secure seal that effectively blocks airborne pathogens and other harmful particulates.

Two-Way Protection: Offering two-way protection, the Strapless N95 respirator safeguards you both during inhalation and exhalation, ensuring comprehensive defense.

Custom Fit: Available in three sizes, our respirator ensures a custom fit for maximum comfort and effectiveness, accommodating various face shapes and sizes.

Reduced Breathing Resistance: With its high-tech filter media, the Strapless N95 respirator minimizes breathing resistance, enabling easier and more comfortable breathing.

High-Quality Audio Communication: Our respirator features high-quality audio communication capabilities, allowing clear and effective communication while wearing the mask.

Anti-Fog Design: The Strapless N95 respirator is designed to prevent fogging, ensuring clear visibility.

Portability: The respirator is portable, providing convenient, weightless protection on the go. It is ready whenever and wherever you need it.

Latex-Free: The Strapless N95 respirator is completely latex-free, making it suitable for individuals with latex allergies.

Proudly Made in the USA: We take pride in manufacturing the Strapless N95 respirator in the USA, ensuring the highest quality standards and supporting local production.
Benefits of the Strapless N95 Respirator:
Cooler Breathing Air: The Strapless N95 respirator features a unique airflow design that provides breathing air up to 10 degrees Fahrenheit cooler, ensuring a more comfortable experience even in hot and humid environments.

No Painful Elastic Straps: Unlike traditional masks with elastic straps that can cause discomfort and irritation, the Strapless N95 respirator eliminates the need for painful straps, offering a more pleasant and snug fit without compromising protection.

No Painful Metal Nose Clip: Say goodbye to the discomfort of metal nose clips. The Strapless N95 respirator is free from metal nose clips, providing a comfortable and secure fit without any pressure points.

Increased Comfort and Field of View: With its innovative design, the Strapless N95 respirator enhances overall comfort and allows for a broader field of view. You can wear it for extended periods without experiencing discomfort or restricted vision.

Easy Fit Testing: The Strapless N95 respirator is easy to fit test, simplifying the process of ensuring a proper seal. This feature saves time and effort, ensuring that you achieve optimal protection with minimal hassle.

Space-Saving Flat Configuration: The respirator's flat configuration is designed to save valuable space, making it ideal for stockpiling and storage. You can conveniently store a larger quantity of respirators without taking up excessive room.

Fog-Free for Eyeglass Wearers: The Strapless N95 respirator is specifically designed to prevent fogging, even for individuals wearing eyeglasses. You can confidently wear your eyeglasses without worrying about impaired vision caused by fogging.
Frequently Asked Questions (FAQs)