The only
NIOSH approved

Strapless N95 mask
This Strapless NIOSH-approved N95 is a Level 2 FFR verified by Project N95. Without ear straps and metal, this mask is MRI-safe and will not create pressure ulcers on the face, ears, or nose.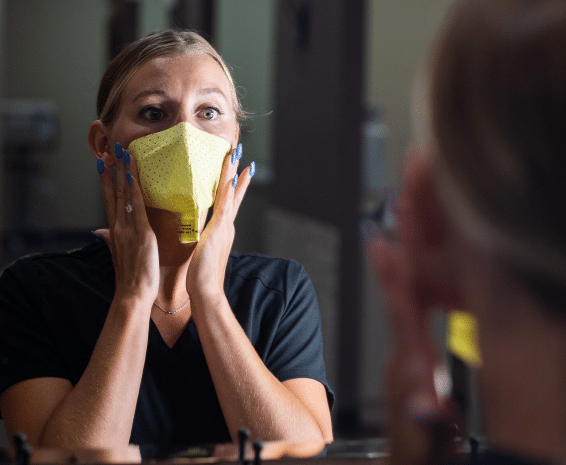 The healthcare worker's
essential PPE
The Alliant Biotech NIOSH-approved strapless N95 Level 2 FFR is an innovative mask technology ideal for dentistry and healthcare uses. The most commonly used N95 NIOSH-approved respirator and facemasks can cause foggy glasses, raw ears, trouble breathing, and painful pressure sores on the nose and cheeks. This mask solves those problems for dentists, hygienists, nurses, physicians, caregivers, and other healthcare professionals. Its lightweight material made with electrostatic particle filtration properties make this very breathable and comfortable for all day wear.
Why this
Strapless N95 Foldable Mask

works
Not all masks are created equal. Here is what makes this one a necessity for healthcare workers:
Nearly eliminates fogging of eyewear
No straps to create painful pressure sores
Lightweight and breathable
Electrostatic particle filtration provides >95% protection from harmful bioaerosols
Does not interfere with stethoscopes or other PPE
Able to be lifted or repositioned to eat or drink
Cost-effective protection
Country of origin: USA
Sold in three different sizes small (masks for petite faces), large and extra-large (for those longer or round faces)
Sold in a pack of 50 or cases of 350
Strapless N95

vs Standard N95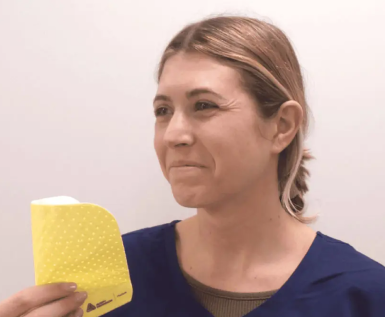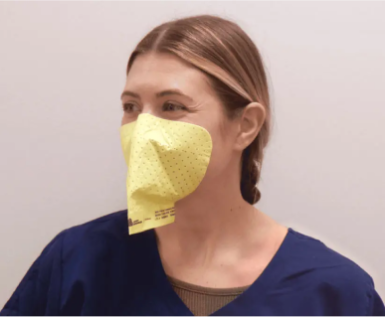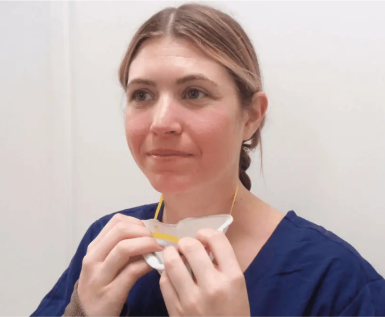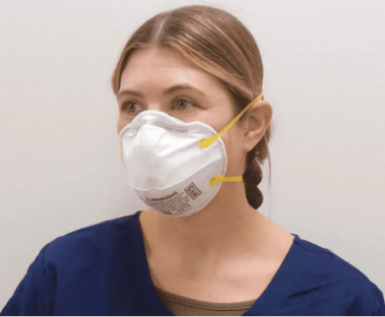 Works well with eyewear and hearing PPE, virtually fog-free
Impedes eyewear and hearing PPE
Medical-grade adhesive seal, gentle
Tight pressure seal required for efficacy
Easy to apply,
comfortable

to wear
Applying the mask is simple. Once applied, the gentle medical acrylic adhesive offers a firm, effective hold but is very breathable. You'll know if the mask is not applied correctly if you feel air escaping from the perimeter. Just as any N95 mask, per CDC guidelines, if the mask loses its shape, is damaged, or becomes soiled, it must be replaced. Applying to a clean, shaven face will provide the ideal seal. Removal is easy – simply lift from the bottom and peel up slowly.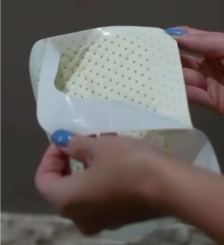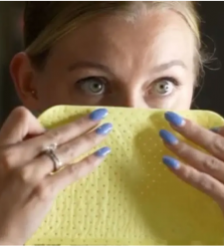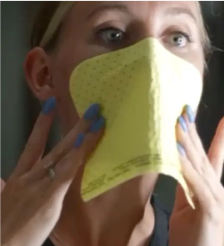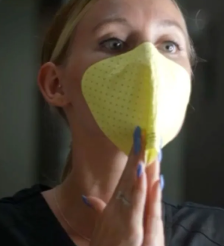 The
Strapless N95

mask with a purpose
This face respirator was invented after 9/11 out of necessity for an N95 respirator that would protect first responders in environments with heavy dust and smoke. It quickly attained NIOSH approval and EUA (Emergency Use Authorization). What became of this original concept was the discovery of the various industries this Strapless N95 mask could replace uncomfortable traditional N95 masks. This face respirator uses a special air-purifying filter media and a hypoallergenic medical adhesive at the perimeter of the mask to filter more than 95% of particles, offering protection from harmful bacteria, viruses, debris, aerosols, pollution, smoke particles, and highly communicable diseases such as Coronavirus.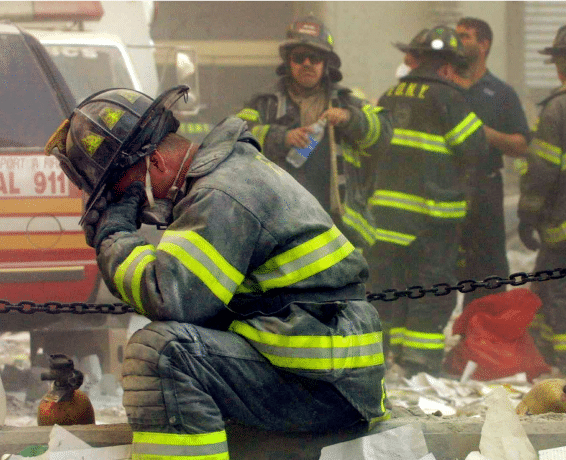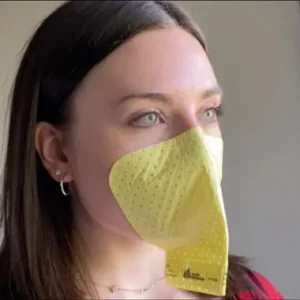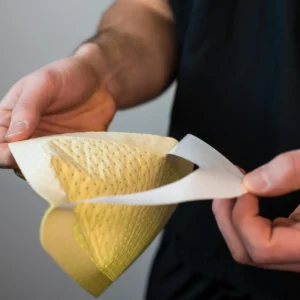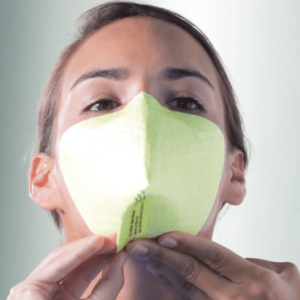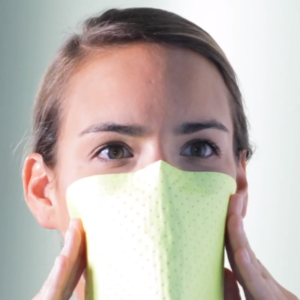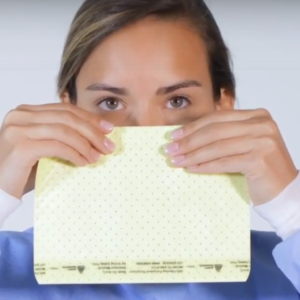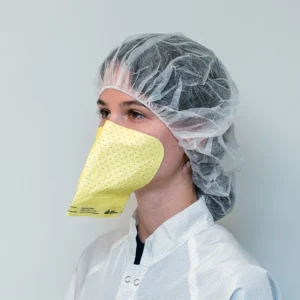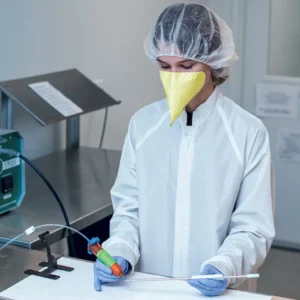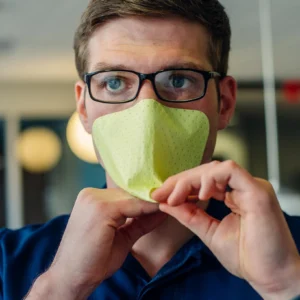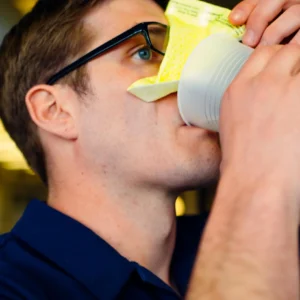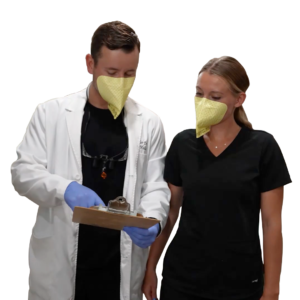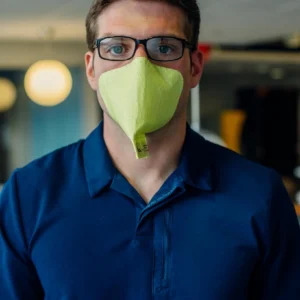 The NIOSH approved N95 strapless face mask
ALLIANT Family of Companies
We help people live better by manufacturing and distributing innovative medical devices.
Returns
No returns will be accepted after 90 days. Customer will not be charged freight on returns. Alliant Biotech will issue a return shipping label. Order refund will be issued minus the cost of shipping once product has been received and is in suitable physical condition. We reserve the right to reject any return that does not comply with the terms of this policy. 
Shipping
Once processing is complete, an email with tracking information will be sent.  Please allow for two business  days to process your order. Alliant Biotech ships to the contiguous United States. We can ship to Hawaii, Puerto Rico, Alaska, and internationally, however the customer will be responsible for extra shipping costs and is subject to extended shipping time.
Order Processing
Orders are processed Monday through Friday 9AM-12PM EST. An order confirmation email will be sent immediately after a purchase. For orders placed after 12 PM standard business days, processing will start the next business day. For orders placed after 12PM EST Friday, processing will begin the following Monday. 
  Please allow for two business  days to process your order.